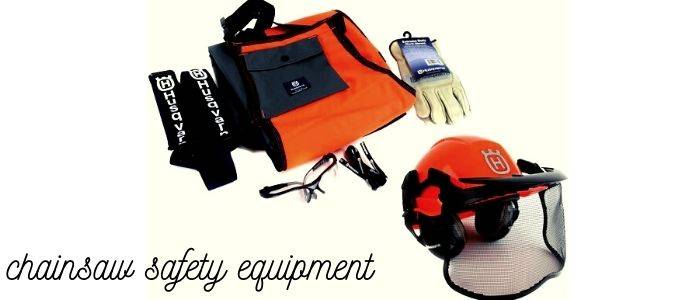 No More Mistakes With Chainsaw Safety Tips – No more accident!
It is undeniable that the chainsaw is a fundamental work tool for life in the countryside. The chainsaw is one of the most helpful tools for those who own a park or a garden. Especially if with trees to be pruned regularly. But it should not be skipped that it is also one of the most dangerous tools among those that make up a good gardener's toolset. That's why we should know about chainsaw safety. To get to know the chainsaw safety tips and use it safely, continue reading this guide! Before knowing the safety tips we have to what is a chainsaw tool and how does it work properly. So, let's get started one by one.
Everything you need to know on chainsaw safety tips
It is not hard to appreciate how the chainsaw is a potentially dangerous tool, and this is particularly true for those who are not used to using it professionally. Unfortunately, there are cases of accident.
For this reason, the use of the chainsaw, a dangerous work tool, should only be done by trained people, both from a technical and physical point of view.
Before using the chainsaw, carefully read the instruction manual.
To maneuver the chainsaw you must use both hands; otherwise, it is possible that the tool may slip out of the grip following contact with the objects to be cut.
Avoid that the tip of the chain comes into contact with objects.
When using the chainsaw, you must always wear suitable clothing, possibly anti-cut and accident prevention.
Small branches and bushes should never be cut with a chainsaw, as they could get caught in the chain and cause injury.
Now we are going to discuss in details on chainsaw safety tips and tricks.
What is a chainsaw tool, and how does it work?
The chainsaw is an indispensable work tool, both for outdoor work and for gardening, which has become increasingly present in our homes today. It is a product that you cannot give up if you have to cut a lot of wood for this winter or prune your plants. Its use expands for many other jobs, and the real problem is that there are many types on the market, with different characteristics, prices, and offers.
The elements that make up this work tool are not limited to a motor unit, a cutting tool, and a handle system; other parts make it up. Some of them are fundamental for their active safety roles - such as the chain brake against kickback (sudden rebound), the chain recovery pin, the handguards, the safety switch, and the anti-vibration system.
What are chainsaw safety equipment?
For skipping the accident, we have to know the equipment that save us from the accident.
1. Helmet with visor and headphones or earplugs: The use of glasses protects the eyes but leaves the other parts of the head exposed. In the event of a kickback (i.e., if the chainsaw bar bounces towards you). There will be the chain brake to stop its motion, but it will still be a sharp object thrown forcefully towards your torso and face. It doesn't take much to avoid the worst, and it is, therefore, important to wear a helmet with a suitable visor.
2. Gloves: A well-made pair of work gloves are a good compromise between protection and practicality. If you prefer to be more protected. Some with anti-cut reinforcement on the back of the left hand to protect it if the chain should jump. If you then work with the chainsaw for many hours, there are also variants with coatings on the palm to reduce the transmission of vibrations.
3. Boots or anti-cut boots: A pair of hiking boots or rubber boots will do little against a moving chain. Shopping for cut-resistant footwear can be sensitive, but it protects you from the very serious repercussions that could have even small accidents. Just slip while using the chainsaw to finish the chain still in motion on the foot.
How to safely use a chainsaw?
It should be avoided that two people work simultaneously on the same plant to avoid exposing themselves to unexpected movements of the stem.
Chainsaw safety and maintenance
Once we have arranged the clothing and put on the appropriate PPE, we are ready to get to work. To use the chainsaw safely, our behavior will be essential at this point. Let's concentrate on this point.
When cutting down a plant: During the felling operations, it is essential to be well aware of the environment surrounding the work area and those who work with us or pass through it. Before starting the felling cuts, it is necessary to examine the foliage to verify that no power or telephone cables are passing close to it.
When srama a felled plant: After you have fallen a tree, you will require to use the chainsaw to limb it and slice it into convenient pieces of a trunk that can be transported and stacked in an orderly manner. The trees are not all beautiful straight pines with branches arranged in a sunburst, and most of us do not participate in the lumberjack Olympics, so when you are preparing to limb the plant that is now on the ground, you should not be hurried.
When pruning: Often we find ourselves pruning from stairs, baskets, or harnessed to the plant with the tree climbing technique. In these situations, rules similar to those of killing must be followed.
It is necessary to be aware of where the collaborators are, make sure that the cut branches do not get caught during the fall in cables or other obstacles, and that the fall area of the cut material is free from objects or people.
We have come to the edge of our discussion. By now, you know everything there is to know about chainsaws. How it is made, for what uses it is used. Everyone must be careful before using this tool. I hope you'll get the best chainsaw safety tips from our article. If you have any asks about chainsaw safety, you may contact us via email. Thanks for your concentration.
Some of the new posts from our blog: